Add To Your Daily Regular Toothpaste

O₂ Infused Foam To Deeply Remove Plaque

Reaches 1 - 3 mm Below Gum Line & In Between Teeth

Safely Whiten & Polish Teeth

Powerful 6% Hydrogen Peroxide


2 IN 1 Whitening, Mouthwash + ToothPaste

No Fluoride. Refreshing Mint Flavor. 5 Months Supply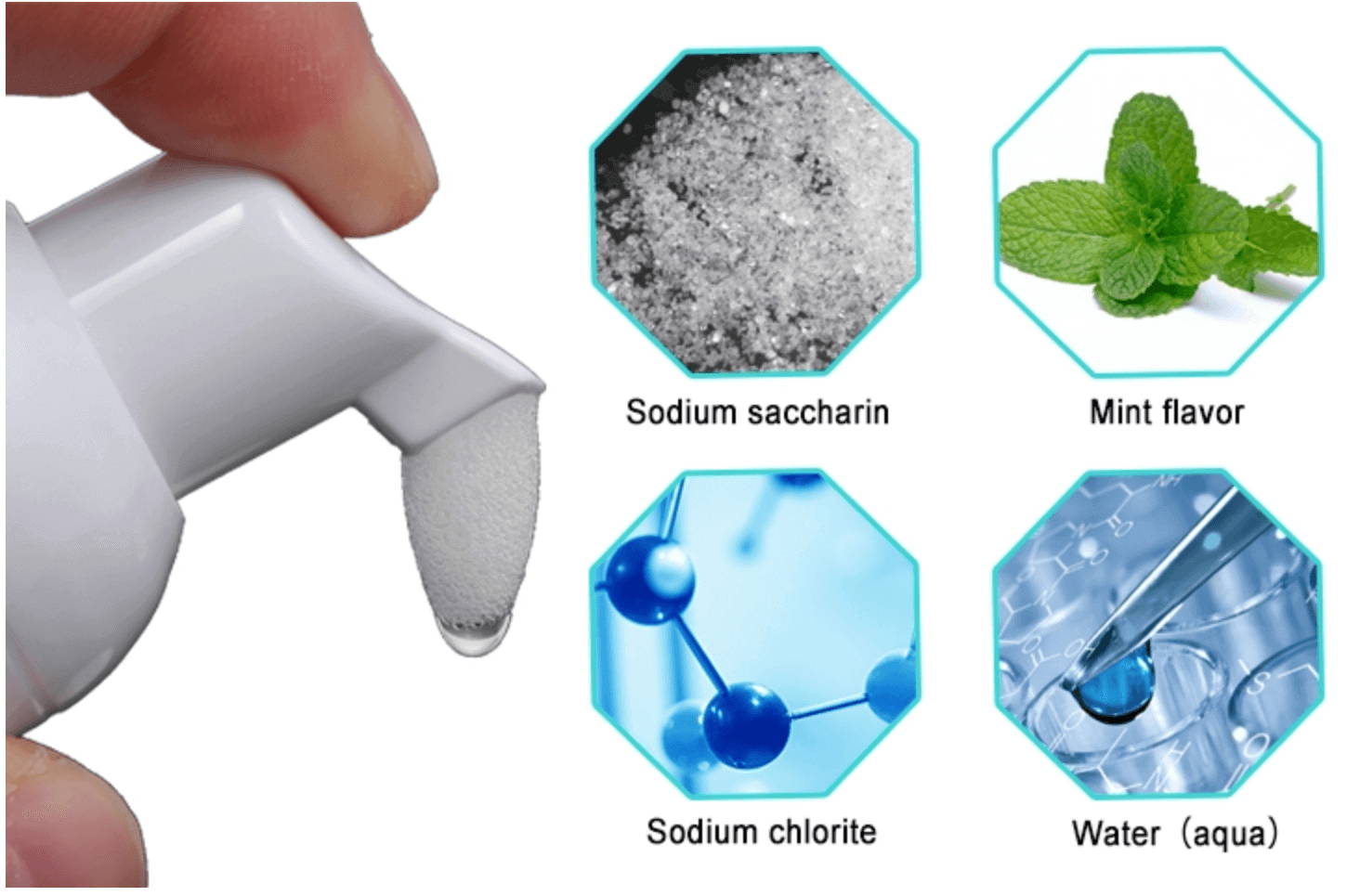 2 IN 1
Whitening Toothpaste
* 6% Hydrogen Peroxide
Add ONE Pump To Your Daily Regular Toothpaste For a Whitening Boost.
Teeth Cleaning Foam:Helps to remove enamel surface stains from your teeth using foaming detergent action.
With many of the same ingredients as leading tooth pastes, this proprietary "oxygen infused" foam is clinically proven penetrate those tough to reach spaces between teeth and other places that standard pastes and gels are too thick to clean.
Teeth Whitening Foam:Features professional strength 6% hydrogen peroxide bleaching power in combination with effective scrubbing bubbles for faster results without the pain or discomfort that is typical of many traditional tooth whitening systems.
This Hydrogen Peroxide Whitening Foam removes both surface and sub-surface stains better and faster than leading whitening pastes and gels that are too thick to match the performance of foam.