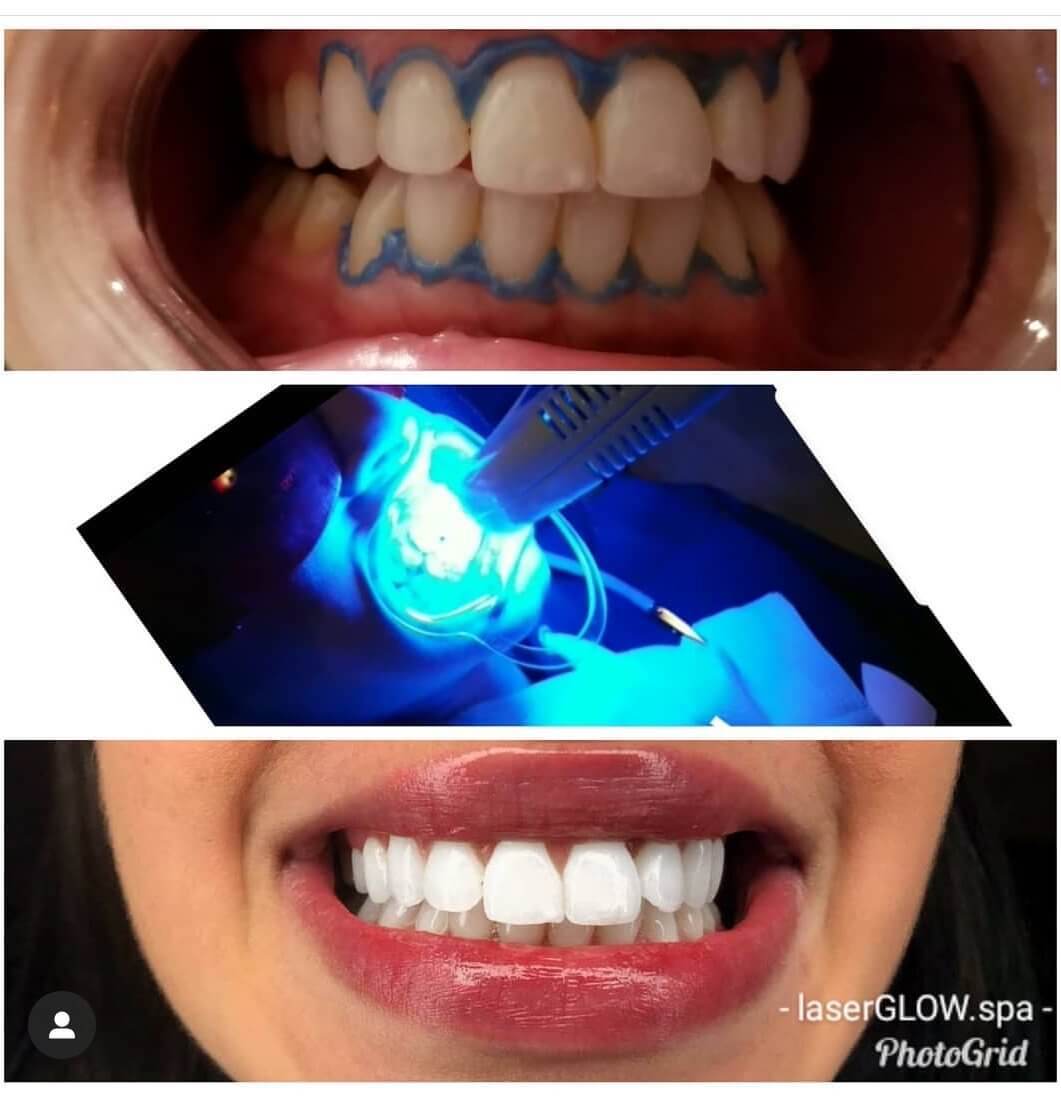 Please Select Preferred Location In Notes While Booking
NJ Locations
Clifton

-

1412 Main Ave Clifton, NJ
(Monday, Wednesday, Friday 4pm - 8pm)
(Tuesday, Thursday 9am - 8pm)
(Saturday 9am - 2pm)
Paterson

-

1 West Broadway Paterson, NJ
(Monday, Wednesday, Friday 9am - 3pm)
Florida Locations
Miami - Brickell (Last weekend of every month)
We offer
Three levels
of In-Office Whitening Treatments.
Administered By Licensed Dental Hygienists
*

Level 1

- 20 Minutes Express Whitening

$120
16% Hydrogen Peroxide.
Expect 1-2 Shades Whiter.
Designed for even the most Sensitive Teeth.
*

Level 2

- 30 Minutes Whitening

$190
16% Hydrogen Peroxide.
Expect 2-3 Shades Whiter.
*

Level 3

- Our Whitest. 45 Minutes Whitening

$300
38% Hydrogen Peroxide.
Expect 4 - 8 Shades Whiter
What is the difference between the 3 levels?
Duration (time under laser light) and the strength of the bleach gel.
Level 1 is typically for someone that whitened their teeth before and want a quick touch up visit.
Level 2 is for someone that wants to whiten their teeth a few shades whiter.
Level 3 is our strongest we use a different gel than the other 2 levels so the results are much whiter & brighter.
* To book an appointment, you will need to enter a credit card number to keep on file to reserve your appointment.
* WE WILL NOT CHARGE YOUR CARD UNTIL THE TREATMENT HAS BEEN COMPLETED.
*No Show / Last Minute Cancellations Will Be Charged $35*
If you are more than 10 mins late, we will have to reschedule your appointment.
Please call & notify us if you are running late.