VOTED BEST TEETH WHITENING
IN NJ + MIAMI
In-Office Laser Teeth Whitening
In-Office Laser Whitening
Gingival Barrier Protection
Fluoride Treatment (Varnish)
Good For In-between Teeth Stains
Gingival Barrier Protection
Fluoride Treatment (Varnish)
Removes Stains In-between Teeth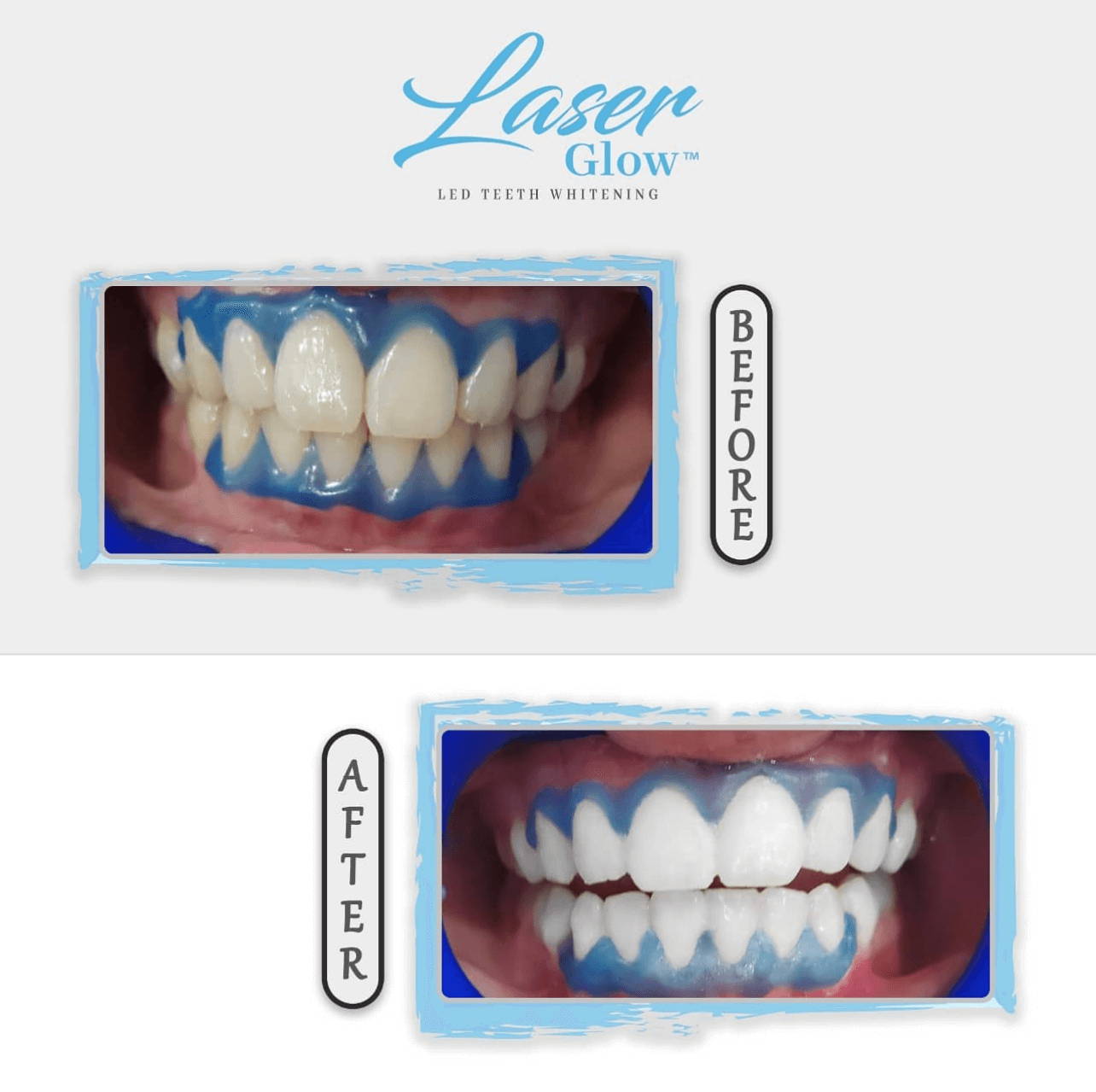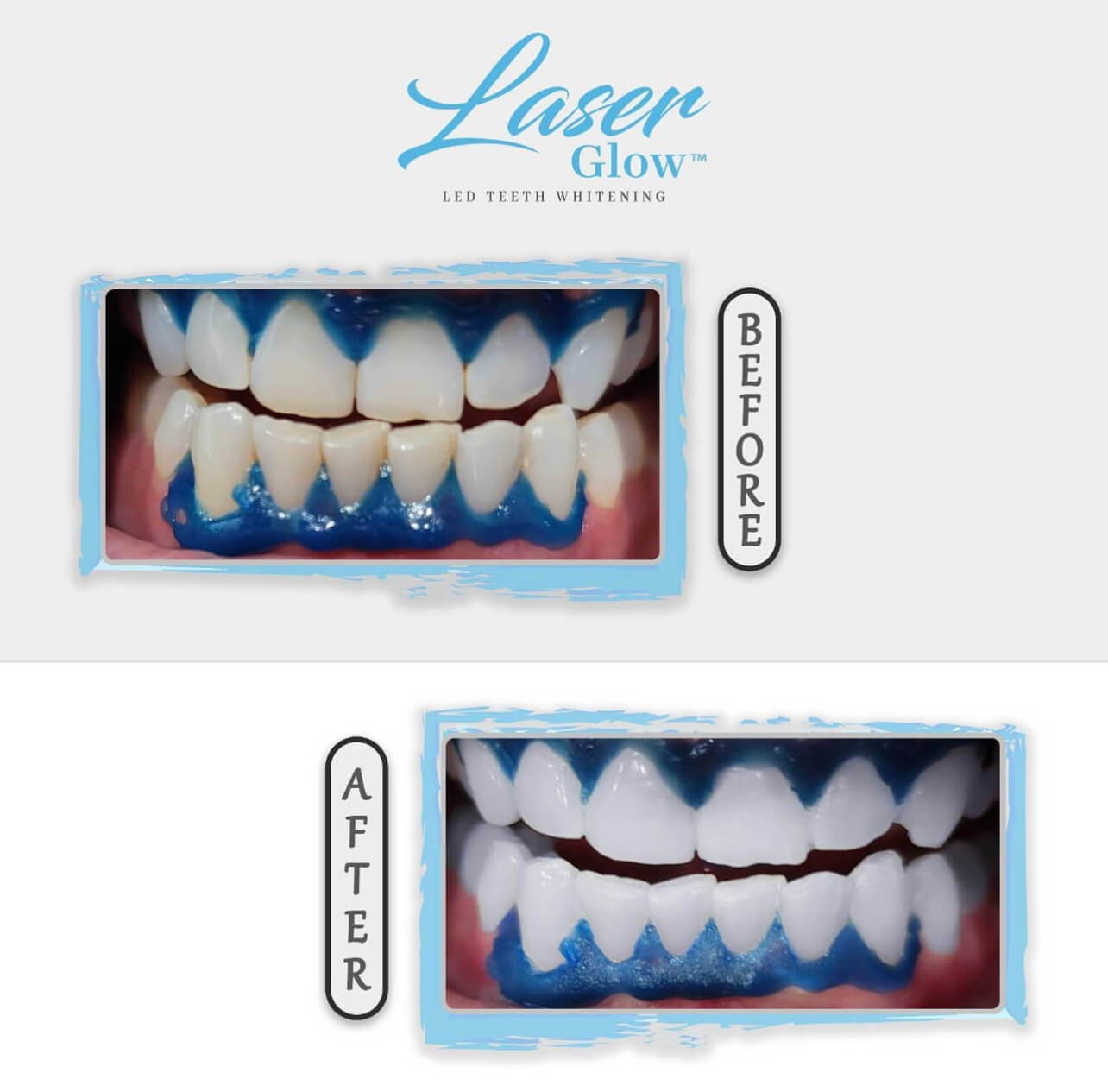 1412 Main Ave Clifton, NJ
Located inside Rejuvenation Wellness Center
(Monday, Wednesday, Friday 5pm - 7pm)
(Tuesday, Thursday 9am - 7pm)
(Saturday 9am - 2pm)
(Sunday 1pm - 4pm)
*No Show / Last Minute Cancellations Will Be Charged $40*
If you are more than 15 mins late, we will have to reschedule your appointment.
Please call & notify us if you are running late.
Teeth Whitening
Clifton, New Jersey
Have you noticed your smile seems discolored or stained? Even the most diligent of brushing and flossing can't always fight off discoloration that happens over time. That doesn't mean that anyone has to suffer with an unattractive smile–not with LaserGlow's professional teeth whitening in New Jersey.
If you have staining caused by natural aging, coffee, tea, wine, soda, or smoking, professional teeth whitening can penetrate under the enamel to give you a dazzling smile. Results can be dramatic for in-office whitening and completely safe for your teeth, lightening them three or more shades in a single hour. Does that sound too good to be true? You may be surprised.
Our professional teeth whitening in Clifton, NJ offers amazing benefits fast, including:
A healthier, brighter smile almost immediately

Personalized treatment and care plan

An hour appointment to relax while your teeth whiten

Products for aftercare to keep your smile brighter for longer



How Does Professional Teeth Whitening Treatment Work?
While over-the-counter teeth whitening can take months to fully work, our specialized in-office laser whitening uses 38% Hydrogen Peroxide to give you an immediate boost. You should find that your teeth end up three or more shades whiter than before, and LaserGlow's experienced dental hygienists will guide you through aftercare instructions and recommendations to keep that whiter smile! All of our teeth whitening in Clifton, NJ rely on a professional-grade peroxide to remove stains.
In-office teeth whitening is a popular procedure that offers personalized care through our experienced dental hygiene professionals. When you choose an in-office visit, your smile will brighten several shades in a single appointment. While over-the-counter whitening products can be abrasive to gums and teeth, our concentrated peroxide gel is carefully applied by a dental hygienist and a protective mouthguard is used to ensure you have a comfortable experience.
After the mouthguard is in place and the gel is applied, the Futura 2400 Laser LED gets to work. While you recline comfortably, this LED Laser light activates the natural bleaching power of the hydrogen peroxide in our gel. Over the course of forty minutes, this gel penetrates deep into the enamel to remove those tough-to-get-out stains. This in-office teeth whitening is less-invasive and oftentimes the more affordable option than alternative treatments to teeth whitening in New Jersey.
Professional teeth whitening leads to an enhanced overall appearance with a brighter, more confident smile as you go throughout your day. Look like a celeb with teeth that truly give you something to smile about!
Schedule With Us
Rated the best teeth whitening in New Jersey by our clients, LaserGlow offers a fast, easy way to a gorgeous smile. Not only can you relax while our dental hygienist takes care of everything, but we also offer touch-up appointments to counter any dullness that might appear in the future. We have both in-office whitening and at-home teeth whitening kits for your convenience. Book with us today and prepare yourself for a confident, healthier smile.
Have questions? Drop us a message.

862 - 400 - 7279
info@laserglowspa.com